Community Yard Sale
Great chance to spring clean!
2021 Annual Community Yard Sale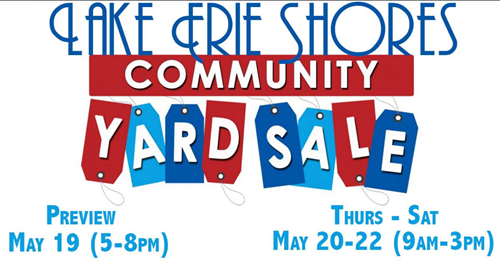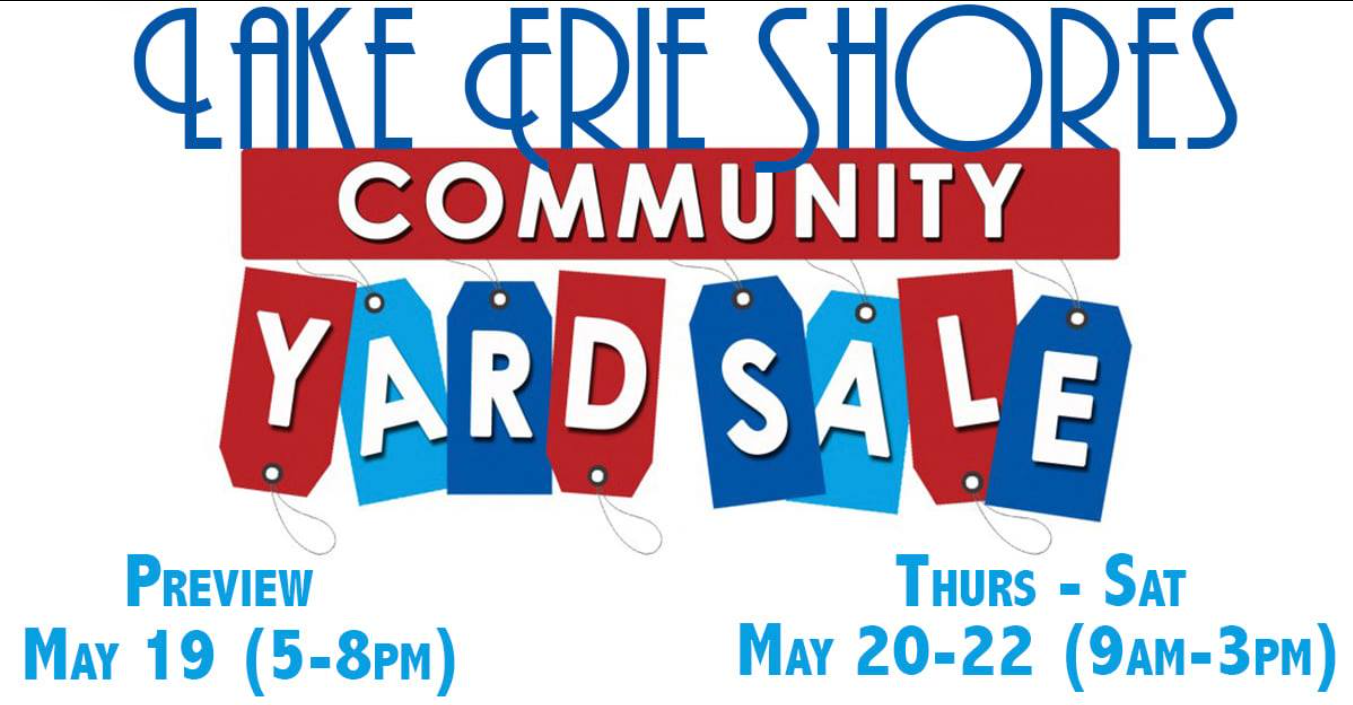 If you have a question about the annual sale, email Saucycastle@gmail.com.
Frequent Questions:
Who can participate?
All residents / households of Lake Erie Shores may participate.
Do I need to participate all three days?
No, just let us know which of the three days you are want to participate.

I didn't get my sign up form turned in on time. What should I do?
Use the contact form to send a message to the yard sale volunteers. We might not have printed the maps yet. Make sure you tell us your address and which days you want to participate.

I'm really late, the yard sale starts tomorrow. What should I do?
That's OK, you can still participate. Buy 4-6 balloons and hang them on your mail box so people know you are having a yard sale.

I signed up for two days, but want to do it all three. What should I do?Still not a problem. Go ahead and have your sale the third day.

I signed up for three days, but want to do it two days. What should I do?
Still not a problem. It happens, some people sell all their items and want to take a day off.
Do I need to post signs?
No, the Yard Sale Volunteers have large wooden signs we hang directing traffic from Route 20 to the development.
Why should I sign up?
There are two main reasons for signing up. The first reason, is that if we do not get enough participation, there will not be a community yard sale. Secondly, the more people we have signed up the more buyers will show up. When we post ads in the newspapers we tell how many homes are participating. If people see Community Yard Sale 50 homes, they are more likely to pay attention then if it says 18 homes.
Helpful links:
This is a public event. Everyone is welcome.